SEO Glossary Recommends:
Recently Added Terms
Ads
us to see your advertising here.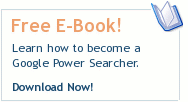 Brain Teasers
SEO Glossary: V
Clicking on the glossary title will take you to further information about the term.
how well-placed your web site is in the search engines for relevant keyword searches. Also see "Invisible Web." [edit]
see "user session" [edit]