SEO Glossary Recommends:
Recently Added Terms
Ads
us to see your advertising here.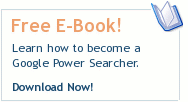 Brain Teasers
PDF
Adobe's Portable Document Format, a file format that renders the page exactly as intended regardless of the computer used. Typically used for creating documents that will be printed. PDF is used instead of HTML when the content creator wants absolute control over the display of the document. In contrast, the display of an HTML document depends on the computer and web browser software used.