SEO Glossary Recommends:
Recently Added Terms
Ads
us to see your advertising here.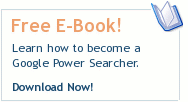 Brain Teasers
Meta keywords
a meta tag hidden in the HTML that lists keywords relevant to the page's content. Because search engine spammers have abused this tag so much, this tag provides little to no benefit to your search rankings. Of the major search engines, only Yahoo! still pays any attention to the meta keywords tag.