SEO Glossary Recommends:
Recently Added Terms
Ads
us to see your advertising here.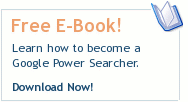 Brain Teasers
HTTP 403 – Status Code Definition
The 403 status code means "Forbidden". The server understood the request, however is refusing to fulfill it. The webmaster may wish to alert the user why their request has been denied. If the organization does not wish to provide this reason then a 404 (Not Found) status code can be displayed instead.