SEO Glossary Recommends:
Recently Added Terms
Ads
us to see your advertising here.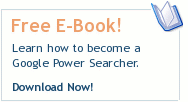 Brain Teasers
Forums
A virtual community. Also known as discussion forums. Used by search engine optimizers and webmasters for information exchange. Users can post messages in different forums, either to the group at large or to certain users. However, all postings can be seen by anyone else who has access to that forum, so save sensitive materials for private email. Forums are also threaded, which means a reply to a particular posting becomes part of the "thread" of that posting that can be followed to provide a cohesive progression through a particular topic.