SEO Glossary Recommends:
Recently Added Terms
Ads
us to see your advertising here.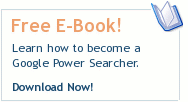 Brain Teasers
Frames
when separate web pages are combined into one, each potentially with its own scrollbar. You know you're on a framed website when part of the page scrolls while the rest of the page stays in place. Frames frustrate people because much of the time when the person tries to bookmark a specific page, it doesn't actually work but instead bookmarks the "frameset" page which is typically the home page. Search engines don't like frames. A framed web site is at a severe disadvantage compared to non-framed sites in terms of search engine marketing. Most search engines support frames, but only, as Google says in its FAQ section, "to the extent that [we] can." Searchers clicking through to a framed page from search results sometimes end up on an orphaned page. You can use <noframes> in HTML to make the page indexed normally by the crawler.